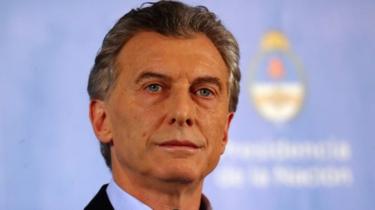 Argentina's government has unexpectedly asked for the early release of a $50bn (£37.2bn) loan from the International Monetary Fund.
An economic crisis has led to rampant inflation and the Argentine peso has lost 40% of its value so far this year.
In a televised address, President Mauricio Macri said quicker access to the funds would eliminate uncertainty and restore market confidence.
But there are concerns that Argentina cannot repay its heavy borrowing.
"I want to announce that we have agreed with the International Monetary Fund to advance all the necessary funds to guarantee compliance with next year's financial program," said Mr Macri.
"As for us, we will accompany this support with the necessary fiscal efforts."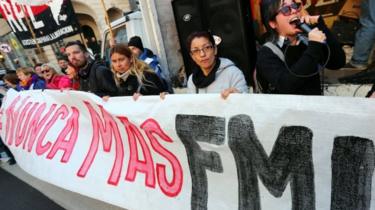 Image copyrightREUTERSImage caption
"IMF, never again," reads a banner held by protesters in Buenos Aires.
When the terms of the loan were agreed in May, President Macri said he expected the economy to recover and did not plan to use the money.
His decision to speed up the IMF bailout suggests growing desperation, says the BBC's Daniel Gallas.
Argentina, which has been plagued by economic problems for years, asked for assistance from the IMF in May after its currency hit an all-time low.
The country committed to tackle its double digit inflation and public spending as part of the deal.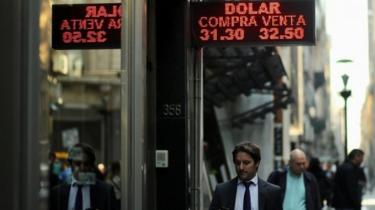 IMF managing director Christine Lagarde said at the time that the plan had been designed by the Argentine government and was "aimed at strengthening the economy for the benefit of all Argentines".
"I am pleased that we can contribute to this effort by providing our financial support, which will bolster market confidence, allowing the authorities time to address a range of long-standing vulnerabilities," she said in May.
But Mr Macri's decision to ask the IMF for help was criticised by many within his country.
The IMF is widely loathed and blamed for Argentina's 2001 economic collapse after it pulled the plug on the country and denied it financial support.