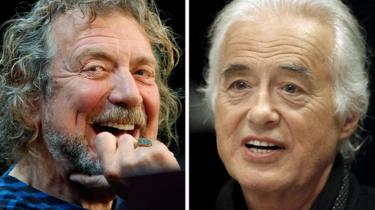 Led Zeppelin face a new trial over claims the band stole a guitar riff for their 1971 song, Stairway to Heaven.
A California appeals court overruled a 2016 case that said the band did not steal the opening of their hit from Taurus by the band Spirit.
The court cited a series of errors by the previous case's judge.
Led Zeppelin band members Jimmy Page and Robert Plant, however, say the song is their masterpiece, which they wrote in a Welsh cottage.
Michael Skidmore, trustee for the songs of Spirit guitarist Randy Wolfe, originally filed the suit in 2015.
Mr Wolfe, also known as Randy California, drowned in the Pacific rescuing his 12-year-old son in 1997.
On Friday, Judge Richard Paez of the 9th US Circuit Court of Appeals in San Francisco said the judge in that earlier trial had made several errors.
The judge reportedly did not tell jurors the trustee for Mr Wolfe could win if the guitarist had written a "sufficiently original combination" of musical elements.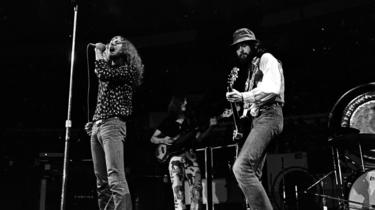 He also should not have told jurors about the "copyrighting of music elements in the public domain", according to a Reuters report on the ruling.
Lawyers for Led Zeppelin did not immediately comment on the case.