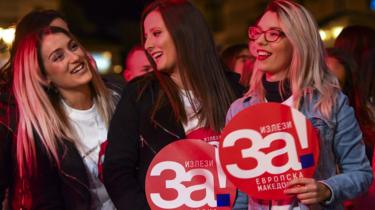 Macedonians are voting in a referendum on Sunday, which may result in the former Yugoslav republic changing its name to North Macedonia.
The new name would end a decades-long dispute with neighbouring Greece and clear a path towards joining the EU and Nato.
But passions are high on both sides of the border and Macedonia's president is calling for a boycott of the vote.
What are Macedonians being asked?
"Are you in favour of European Union and Nato membership by accepting the agreement between the Republic of Macedonia and the Republic of Greece?"
That agreement is on the name North Macedonia.
Why the change of name?
Macedonia declared independence in 1991 as new states emerged from what used to be Yugoslavia. But Greece argued that its northern neighbour's name implied a territorial claim on its own region of Macedonia.
This is a dispute that harks back to ancient history, because both areas were part of a Roman province called Macedonia, dating back to 168 BC. And both claim the heritage of Alexander the Great two centuries before.
Greece's objections forced the UN and some other international organisations to refer to the new country as "the former Yugoslav Republic of Macedonia". Athens also vetoed Macedonia's attempt to join Nato in 2008 – and squashed its EU membership ambitions.
Macedonia responded with a ludicrous, decade-long trolling exercise in bronze and stone.
It erected in the capital Skopje scores of statues of Greek heroes, such as Alexander the Great.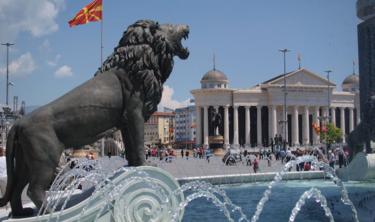 Unsurprisingly, this did little for neighbourly relations.
What is the proposed solution?
The addition of one word to Macedonia's constitutional name: North.
In the 27 years it has taken to come up with this solution, many suggestions have been proposed, then disposed of. But last year's change of government in Macedonia finally brought the start of serious negotiations.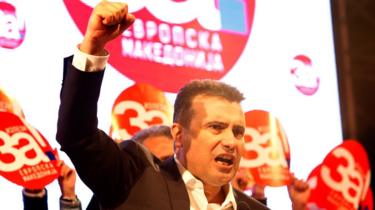 "Our citizens were sick of that problem," says Macedonia's information minister, Damjan Manchevski. "It was weighing on Macedonia for such a long period of time and not letting us advance."
The solution is a compromise. Macedonia has to accept a "geographical qualifier" to its name, while Greece accepts that the people to the north are Macedonians who speak the Macedonian language, rather than Slavic people with no claim to that identity.
What's in it for Macedonia?
Greece will end its veto on Macedonia's accession to Nato and the EU.
And the question on the referendum ballot paper makes this crystal clear, asking voters if they back membership of the two international organisations by accepting the Greek deal.
"We don't change our name because we want to do it," Prime Minster Zoran Zaev told the BBC. "We do it because of our future in the EU and Nato. Everyone is aware why we do it."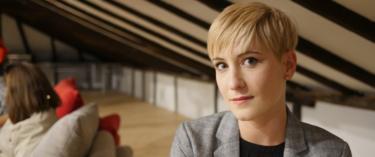 That applies particularly to Macedonia's younger citizens.
"Young people in Macedonia are a quarter of the population – and they're one of the largest marginalised groups," says Dona Kosturanova of the Youth Educational Forum.
"They're struggling with poor education, high unemployment and few opportunities for prosperity. They're desperate to see advancement towards a prosperous environment."
But the agreement with Greece is not universally acclaimed as the means to achieve those goals. Policy analyst Marija Ristreska says the deal is being rushed through.
"Academia was not involved in the policy debate – nor were all the political parties. So, you have an agreement carved between certain political actors, without overall societal consensus, which is doomed not to succeed in the long term."