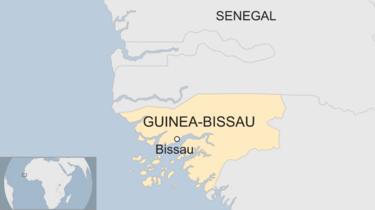 About 60 migrants are feared to have drowned when a wooden boat capsized during a storm off Guinea-Bissau.
The country's navy was unable to help when the boat went down on Monday as it lacked the resources, national ports head Felix Siga told the BBC.
The boat wreckage has been found but no bodies have been recovered.
It is not clear where the boat was headed but the sea crossing to Spain's Canary Islands from neighbouring countries used to be popular.
However, this route has become less common since naval patrols increased on the Atlantic Ocean in the 1990s. Accidents at sea involving West African migrants in overcrowded boats are common.
The coastguard in Guinea-Bissau has two speedboats, but they are often unable to leave the port because of a lack of fuel, the AFP news agency reports, quoting a naval officer.
Following a series of military coups and unrest, the country is now one of the poorest in the world.
Many of its young people are unable to get jobs and so go abroad to seek opportunities.