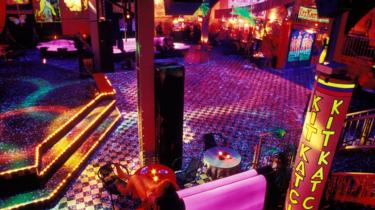 Visitors to a renowned sex club in Berlin have been urged to seek medical treatment after a patron was taken to hospital with bacterial meningitis.
The KitKatClub said the man was in a serious condition after attending a party there on Saturday. About 100 others were treated as a precaution.
Bacterial meningitis is spread through close physical contact and can become life-threatening within hours.
The nightclub hosts fetish parties that attract visitors from around the world.
The man contacted a doctor on Monday and was immediately diagnosed with the disease. He is being treated with antibiotics, Bild newspaper reported.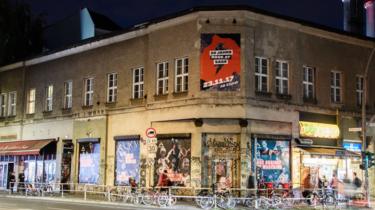 Authorities in Berlin's Reinickendorf district advised anyone who attended the club on Saturday to "seek immediate preventive treatment".
"A friend of the patient could tell us that they were both in the KitKat club, but he did not know who the sick person was in contact with there," said Patrick Larscheid, director of the Reinickendorf Health Department.
'CarneBall Bizarre'
The man had attended the "CarneBall Bizarre" party. The evening has a dress code of "fetish, patent and leather, uniforms, TV, goth, costumes, evening wear, glitz & glamour, extravagant clothes", according to the club's Facebook page.
The club said none of its employees had shown any symptoms and added that they had been offered antibiotics as a preventative measure.
Meningitis is an infection of the meninges – the protective membranes that surround the brain and the spinal cord.
Bacterial meningitis can be very serious if not treated quickly. It can cause life-threatening blood poisoning – sepsis – and can result in permanent damage to the brain or nerves.