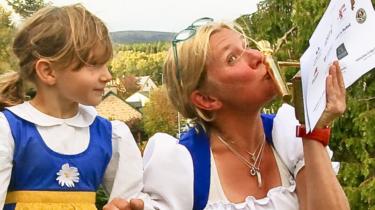 The 25th World Porridge Making Championship at Carrbridge in the Cairngorms is taking place later on Saturday.
Competitors from all over the world compete in the cooking competition, hoping to win its coveted Golden Spurtle trophy.
Ellinor Persson, a Swedish porridge making champion, won the Golden Spurtle last year.
The championships are organised by Carrbridge Community Council.