Hurricane Michael has strengthened to a category two storm, with winds reaching in excess of 100mph (155km/h) as it barrels towards the Florida coast.
The storm is expected to reach category three strength before it makes landfall on Wednesday.
Forecasters say some regions may see 12in (30cm) of rain, and storm surges of up to 12ft (3.6m).
Governor Rick Scott warned residents to get out of the way, saying on Tuesday: "This is a monstrous storm".
Is it expected to crawl up the US East Coast after making landfall on the Gulf Coast, and could bring rains to the Carolinas, which were drenched by Hurricane Florence last month.
The US National Hurricane Center in Miami, Florida, warned on Tuesday that warm waters will probably further strengthen Michael before it makes landfall.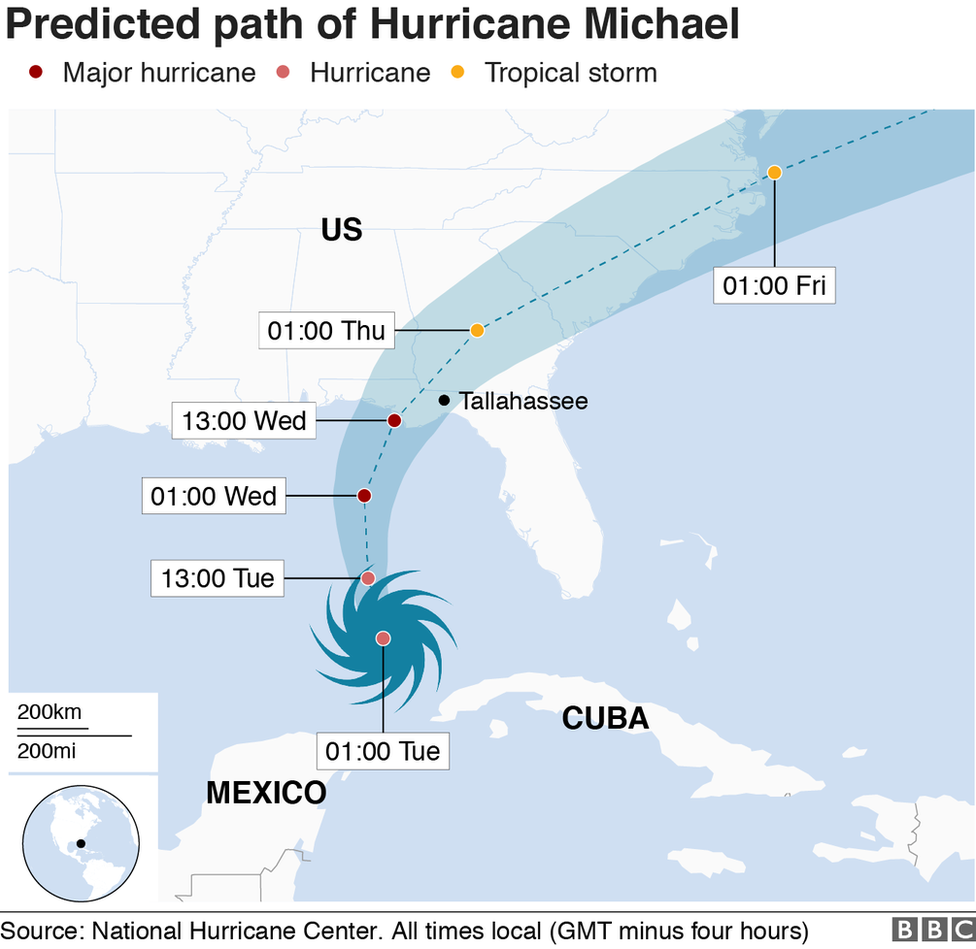 Over 300 miles of coastline are currently under threat, the National Weather Service has cautioned. The agency warned residents in Florida and Alabama of the risk of storm surges, damaging winds and flash flooding.
Gov Scott warned in a news conference that Hurricane Michael is a "massive storm that could bring total devastation to parts of our state, especially in the panhandle".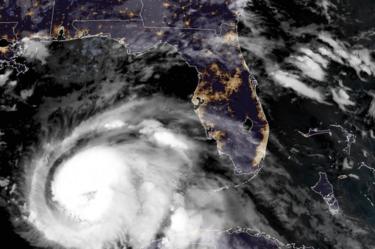 He added that it is predicted to be "the most destructive storm to hit the Florida panhandle in decades".
Some 120,000 people people have been warned to evacuate along Florida's coast, where schools and state offices are to remain shut this week.
The neighbouring state of Alabama has declared a state of emergency.
Hurricane Michael caused widespread destruction in Central America over the weekend, where at least 13 people have been reported dead.
According to the Associated Press, six people were killed in Honduras, four people in Nicaragua and three in El Salvador.
Images on social media showed evacuated families wading through water to get to safety.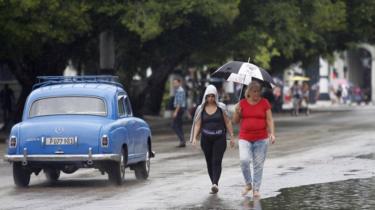 Parts of western Cuba, which was hit by the storm on Monday, were expected to receive up to a foot of rain.