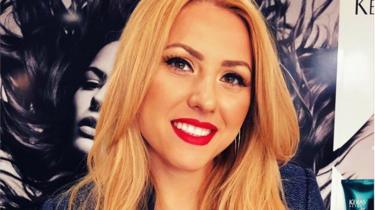 A man has been arrested in Germany in connection with the rape and murder of Bulgarian journalist Viktoria Marinova.
Bulgarian officials say a man named Severin Krasimirov has been detained at their request.
The country's Interior Minister, Mladen Marinov, said the suspect was a DNA match for evidence recovered at the crime scene.
Current evidence does not suggest the attack was linked to Ms Marinova's work as a journalist, officials said.
She had recently hosted a TV programme in which two investigative journalists discussed alleged fraud involving EU funds and prominent businessmen and politicians.
However, chief prosecutor Sotir Tsatsarov said the attack seemed to have been a spontaneous sexual assault, adding that all possibilities were still being considered.
What do we know of the suspect?
Severin Krasimirov left Bulgaria for Germany on Sunday, the day after the rape and murder, Bulgarian newspaper 168 Chasa reports.
The suspect was charged in Bulgaria in his absence and a European arrest warrant was requested.
A man detained on Tuesday in Bulgaria was released without charge.
Viktoria Marinova's body was found on Saturday in a park in the northern city of Ruse, near the River Danube. She had been raped, beaten and suffocated.
Her mobile phone, keys, glasses, and some of her clothes were missing, prosecutors say.
German police confirmed the arrest of a 20-year-old man in Stade, near Hamburg. He is due in court on Wednesday.
Who was Viktoria Marinova?
She was a presenter on a current affairs talk programme called Detector on the TVN channel, and her last show had covered alleged corruption involving EU funds.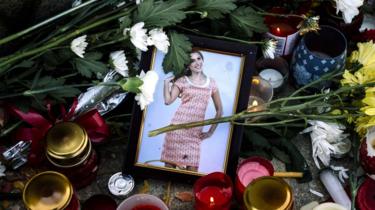 The two investigative journalists on that programme, Attila Biro and Dimitar Stoyanov, were themselves arrested in September while looking into the case.
Those details led to widespread speculation that Ms Marinova's death might have been linked to her work as a journalist.