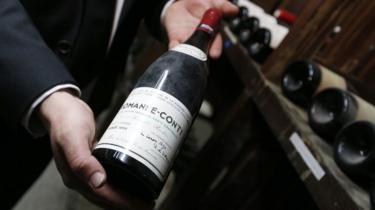 A man charged with stealing more than $1.2m (£911,000) worth of rare wine from Goldman Sachs CEO David Solomon appears to have taken his own life as his lawyers waited for him in court.
Nicolas De-Meyer, 41, who worked as the CEO's personal assistant for eight years, fell from the 33rd floor of the Carlyle Hotel in New York.
Police said he had used the money from the sale of the stolen wines to fund a 14-month globe-trotting adventure.
He was facing up to 10 years in prison.
De-Meyer had been expected in court on Tuesday to plead guilty before a Manhattan federal judge.
It is unclear how much time he would have spent in prison under a plea deal.
'Liquid velvet'
De-Meyer worked as a personal assistant to Mr Solomon from 2008 to 2016.
Investigators said he stole hundreds of bottles of vintage wine from the investment banker and sold them to a North Carolina dealer, using the name Mark Miller as an alias.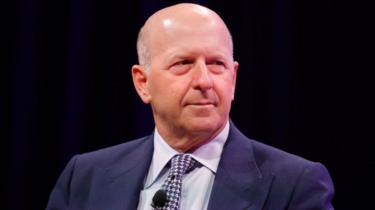 Among the stolen wines were seven bottles from highly regarded French estate Domaine de la Romanée-Conti. Reviewers have described the wine as "liquid velvet".
Mr Solomon, a keen collector of rare wine, had bought them for $133,650, the New York Post reports.
An art dealer in Napa Valley, California, who was familiar with the rare collection, traced them to Mr Solomon and tipped him off.
De-Meyer had travelled to Rome and Casablanca before he was arrested at JFK airport in January.
He was released on court bail ahead of his trial.
'Distressed texts'
De-Mayer's sister said her brother had sent her distressed texts from the Carlyle Hotel in which he said he was planning to kill himself.
She alerted hotel staff, who contacted the police, but they were unable to intervene before he fell from a window. He was pronounced dead at the scene.
Mr Solomon, who was named Goldman Sachs chief executive in July, said in a statement that he and his wife were "deeply saddened to hear that Nicolas took his own life… He was close to our family for several years, and we are all heartbroken to hear of his tragic end".