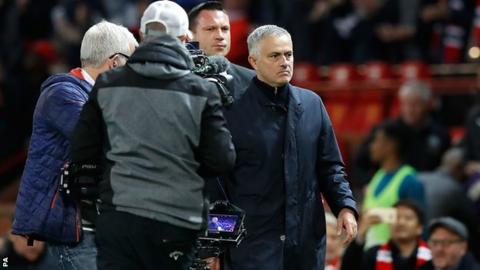 Manchester United are "vigorously contesting" a Football Association charge against manager Jose Mourinho, for comments he made in Portuguese to a television camera after his side's win over Newcastle on 6 October.
It is claimed he used "abusive, insulting or improper language" after the 3-2 comeback win at Old Trafford.
Mourinho was given an extension until Wednesday to answer the charge.
The Portuguese could face a possible touchline ban if found guilty.
The FA used a lip reader and the 55-year-old's remarks were interpreted as offensive.
Mourinho had been under pressure amid reports he would be sacked.
His side had been 2-0 down to winless Newcastle at half-time of the Premier League game, but they scored three goals in the final 20 minutes to turn the match around.