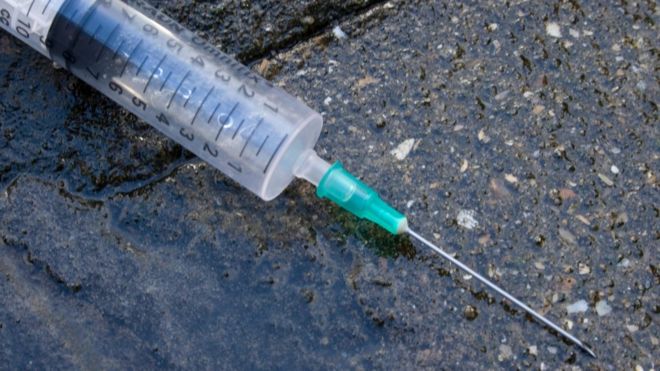 A student wielding a syringe has pricked eight teenagers in a "prank" at a high school in western Sydney, Australian authorities have said.
Several ambulances were called to Plumpton High School on Thursday following reports of a stabbing.
Students were found with "a minor needle prick" and no serious injuries, said New South Wales state police.
"A student was doing what appears to be a prank which involved a needle," a statement said.
The injured students received blood tests as a precaution. They were hurt on their hands and legs, according to paramedics.
Police have not yet spoken with the alleged perpetrator.